Court Marriage Process Simplified: A Step-by-Step Guide
Are you ready to tie the knot and embark on a beautiful journey of love? If so, court marriage might be the perfect option for you! Gone are the days of elaborate ceremonies and overwhelming wedding preparations. In this fast-paced world, simplicity is critical, and that's where court marriages come in. To help you navigate this streamlined process effortlessly, we have compiled a step-by-step guide that simplifies every aspect of your court marriage journey. From legal requirements to documentation and everything, get ready to say "I do" quickly as we demystify the court marriage process for you.
What is Court Marriage?
A court marriage is a legally binding union between two people without the need for a religious ceremony. This type of marriage is often chosen by couples who wish to avoid the hassle and expense of a traditional wedding or by teams who cannot marry in their own country due to legal restrictions.
The court marriage process can vary slightly from country to country, but there are some general steps that all couples will need to follow. First, the team must obtain a marriage license from their local government office. Once the permit has been received, the couple must find a registered officiant willing to perform the ceremony. The officiant will then file the necessary paperwork with the government office, and the marriage will be legally recognized.
While court marriages may not be as traditional as religious ceremonies, they can be just as beautiful and memorable. If you are considering a court marriage, thoroughly research the process to know what to expect on your big day.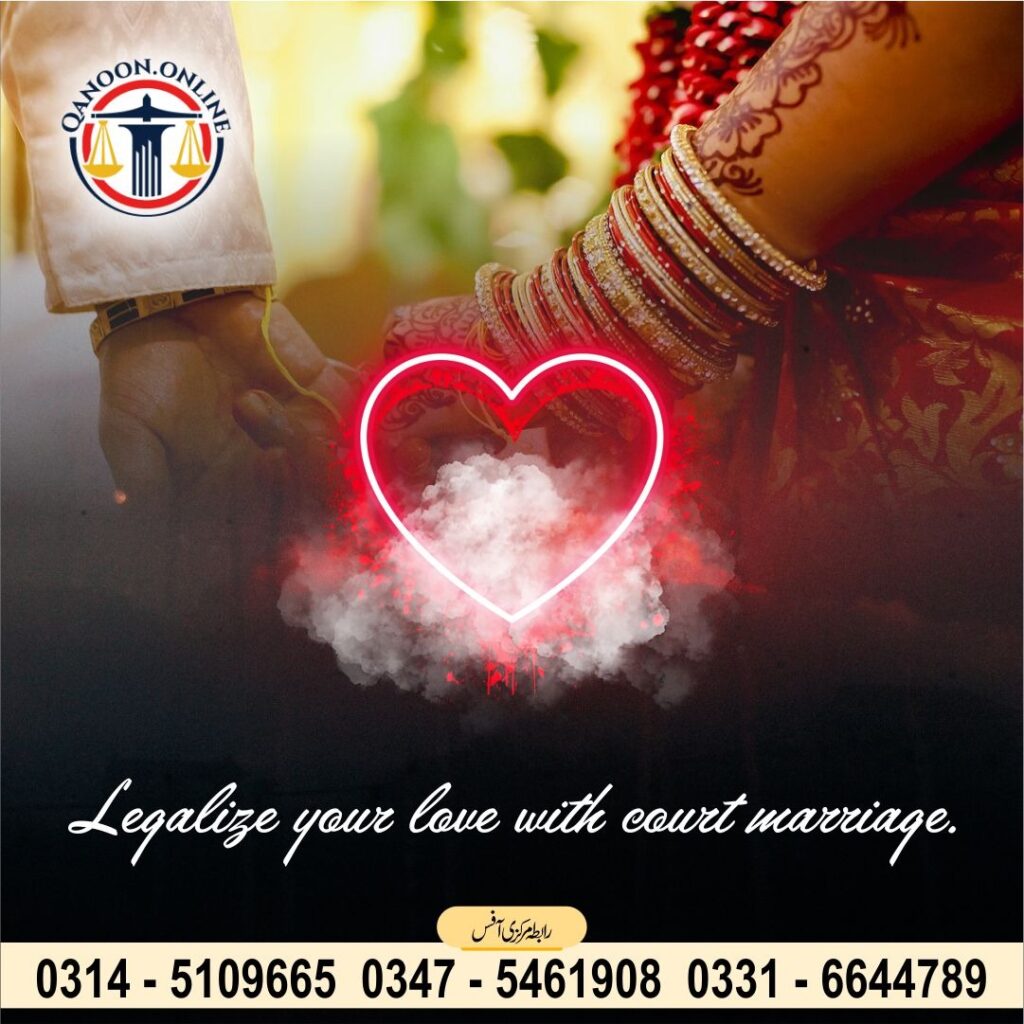 Requirements for Court Marriage in Pakistan
To get married in Pakistan, you must first meet the requirements set forth by the government. Court marriages are no different, and there are a few essential requirements that you must meet to be legally wed.
First, you must be at least 18 years of age. If you are under 18, you must have parental consent to get married.
Second, you must have all the required documents when you go to court. If applicable, this includes your national ID card, birth certificate, and divorce papers. Two witnesses will need to attest to your identity and sign the marriage contract.
Third, you will need to go through the marriage process in court. This includes paying the required fees, having your documents certified by a notary public, and registering your marriage with the government. Once all of this is done, you will be officially married!
Process of Court Marriage in Pakistan
The process of court marriage in Pakistan is not as complicated as it may seem. The process can be completed in a few days if both parties are Pakistani citizens and have all the required documents.
Before beginning the process, it is essential to make sure that both parties meet the following requirements:
-Both parties must be at least 18 years of age
-If either party has been previously divorced, they must present proof of divorce from their previous spouse
-If either party is widowed, they must present proof of death certificate from their previous spouse
The first step is to schedule an appointment with the local union council. Both parties must appear in person at the meeting, along with their parents or guardians, if they are under 21. The couple will fill out a form stating their intention to marry at the appointment. The paper will ask for basic information such as name, address, date of birth, etc. Ensuring that all information on the form is accurate and current is crucial.
 After the form has been filled out and submitted, the couple will be given a date for their court marriage hearing. On the day of the hearing, both parties must appear before a judge with two witnesses. The judge will ask each party if they freely consent to the marriage and if they
Alternatives to Court Marriage in Pakistan
There are some reasons why couples may choose to avoid court marriage in Pakistan. Some may feel the process is too complicated or time-consuming, while others may prefer a traditional wedding ceremony. Whatever the reason, there are some alternatives to court marriage in Pakistan.
One popular alternative is an Islamic nikah ceremony. A religious scholar conducts this type of ceremony and includes signing a marriage contract. Nikah ceremonies are usually shorter and less formal than court marriages, making them a good option for couples wanting a more straightforward wedding.
Another popular alternative is civil marriage. In Pakistan, civil marriages are conducted by a government official, such as a judge or magistrate. These types of marriages are generally less expensive than court marriages and can be quicker to arrange. However, civil marriages do not have the same legal status as court marriages, so couples should make sure they understand the implications before proceeding with this option.
Some couples choose to elope. This means getting married without telling anyone beforehand, and it can be a very romantic option for couples who want to avoid all the hassle of planning a traditional wedding. Of course, eloping comes with its own set of risks and challenges, so couples should make sure they know what they're getting into before taking this step.