Family Lawyers Role & Expertise of Our Family Lawyers
Get an answer to any query about Court
Relationships are often at the core of our existence in the intricate tapestry of life. The problem arises when these bonds fray, causing disagreements, separations, and conflicts. This is where the expertise of our Family Lawyers shines through, as they serve as the bedrock of legal support during tumultuous times. our Family Lawyers, with their extensive knowledge and compassionate approach, are instrumental in resolving complex familial matters and guiding individuals through the labyrinth of legal processes.
Understanding the Role of Our Family Lawyers
Our Family Lawyers play a pivotal role in assisting individuals and families in legal matters that pertain to relationships and domestic affairs. These matters include divorce, child custody, adoption, spousal support, and prenuptial agreements. With their specialized expertise, our Family Lawyers provide invaluable advice and representation, ensuring that clients' rights and interests are safeguarded throughout the legal journey.
Guiding Families Through Turmoil: Empathetic Our Family Lawyers Crafting Harmonious Resolutions
When conflicts arise within families, the emotional toll can be overwhelming. our Family Lawyers are adept at navigating the legal intricacies of such disputes and providing emotional support to their clients. Through mediation, negotiation, and litigation when necessary, these legal professionals help facilitate amicable resolutions, reducing the emotional strain on all parties involved.
The Sensitive Nature of Child Custody
Child custody battles can be emotionally charged and mentally draining for all parties, especially the children. Our Family Lawyers play a crucial role in advocating for the children's best interests while protecting their rights. By expertly addressing custody arrangements, visitation schedules, and parental rights, our Family Lawyers mitigate the legal process's impact on the children's well-being.
Guiding Through the Complexities of Divorce
Divorce can be an arduous journey filled with uncertainties and tough decisions. our Family Lawyers provide a steady hand during this turbulent time, guiding clients through the legal requirements of divorce proceedings. From asset division to alimony negotiations, these legal professionals ensure that each party's rights are upheld while striving to minimize anger and promote a smoother transition.
Preventing financial crises:
Balancing Finances and Family: The Vital Role of Our Family Lawyers in Financial Matters
Financial aspects often intertwine with family legal matters, and our Family Lawyers are adept at navigating these financial complexities. Whether securing fair spousal support, analyzing property division, or drafting meticulous prenuptial agreements, our Family Lawyers offer a comprehensive understanding of the financial implications, ensuring that their client's future financial stability remains a top priority. 
Our Family Lawyers are Advocates of Change
Our Family Lawyers aren't just legal representatives but advocates of change. By working diligently to reshape outdated legal norms, our Family Lawyers contribute to the evolution of family law, striving for more equitable outcomes for all parties involved. Their tireless efforts drive societal progress, making family law more inclusive and responsive to the diverse needs of modern families. 
Reach Out to Our Trusted Family Lawyer Today 
Life will always have challenges, but you don't have to face them alone. our Family Lawyers are the guiding light that can illuminate your path through the darkest legal complexities. Whether you're facing a divorce, seeking child custody, or addressing any other family-related legal matter, the expertise of our Family Lawyers can make all the difference. Don't let uncertainties cast a shadow over your future; reach out to a trusted family lawyer today and take the first step towards resolution, healing, and a brighter tomorrow. Your family's well-being deserves nothing less than the dedicated support of a skilled family lawyer.
Contact us now to secure peace of mind and a favorable resolution for your divorce case.
Empathy in Sensitive Family Matters
One distinguishing factor that sets our family lawyers apart is their exceptional empathy. Dealing with sensitive family matters requires a deep understanding of the emotional nuances involved. our Family Lawyers approach their clients' situations with compassion and sensitivity, creating a safe space for open communication. This empathetic approach helps clients feel heard and understood and contributes to building a strong attorney-client relationship based on trust.
Tailoring Legal Solutions for Unique Families: Expertise of Our Family Lawyers
Every family is unique, and so are the challenges they face. our Family Lawyers recognize this diversity and excel in providing tailored legal solutions that cater to each client's specific needs. Whether crafting personalized parenting plans, addressing unconventional family structures, or navigating international custody disputes, our Family Lawyers have the expertise to devise solutions that fit the intricacies of each case.
Guiding Beyond the Courtroom: The Multifaceted Role of Our Family Lawyers
While our Family Lawyers are well-versed in courtroom proceedings, their expertise extends far beyond the confines of a legal battle. They often act as mentors and advisors, helping clients make informed decisions that align with their long-term goals. This guidance extends to areas such as estate planning, where our Family Lawyers ensure that client's assets are protected and distributed according to their wishes.
The Mediation Experts – Our Family Lawyers
During family disputes, preserving relationships can be a formidable challenge. our Family Lawyers recognize the importance of maintaining healthy communication and minimizing hostility. Through skillful negotiation and alternative dispute resolution methods, such as collaborative law or mediation, our Family Lawyers strive to salvage familial relationships while still achieving equitable legal outcomes.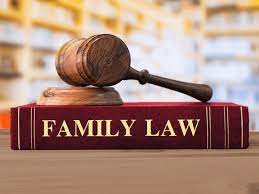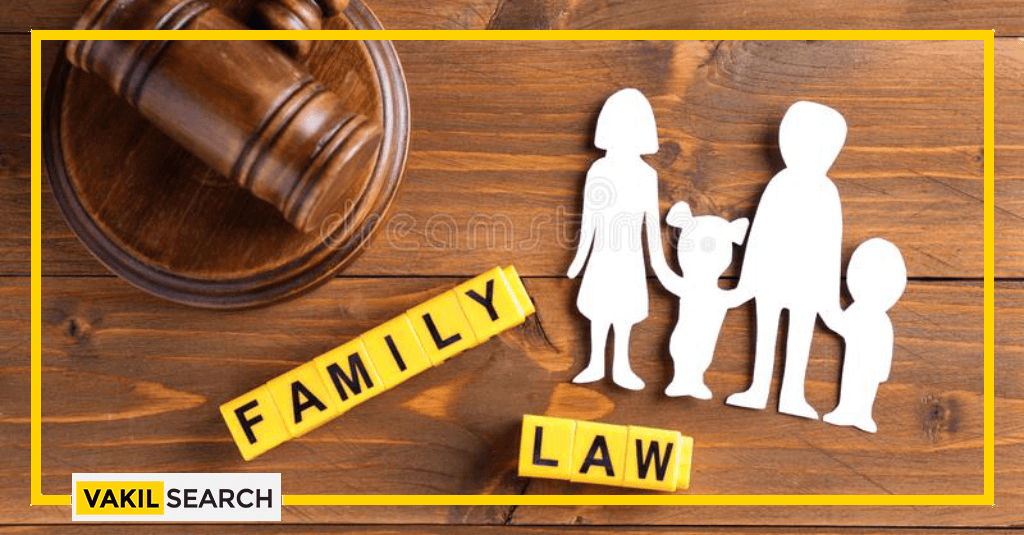 Empowering Through Knowledge: Educators and Advocates – Our Family Lawyers
Navigating the complex landscape of family law can be overwhelming for individuals unfamiliar with legal intricacies. our Family Lawyers take on the role of educators, empowering their clients with knowledge about their rights, responsibilities, and legal options. This allows clients to make informed decisions aligned with their best interests and the well-being of their families.
Harmonizing Solutions Through Mediation: The Mediators – Our Family Lawyers
Our Family Lawyers often employ mediation as a powerful tool to resolve disputes outside the courtroom. Mediation fosters open dialogue and empowers parties to arrive at solutions collaboratively. By encouraging cooperation and compromise, our Family Lawyers help create win-win outcomes that save time and money and contribute to a more harmonious post-conflict relationship.
Empowering Your Business Dreams: Our Family Lawyers' Expert family law matters Services.
Our Family Lawyers in Pakistan specialize in empowering your business dreams through expert family law matters services. With their in-depth legal knowledge and experience, they navigate the intricate process, ensuring compliance with regulations. From documentation to legal formalities, these skilled professionals pave the way for your business to thrive.